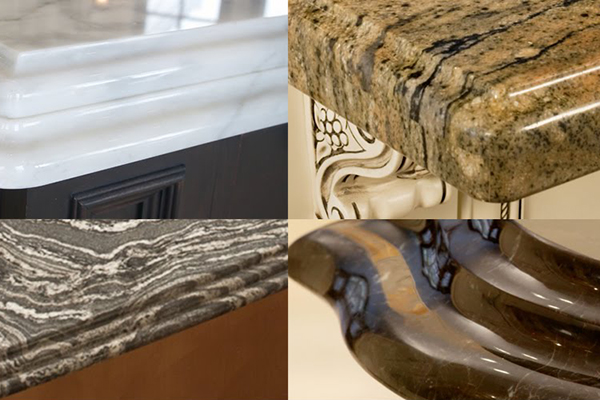 Advanced Granite Solutions…
The first name that comes to mind for custom edge profiles!
A proper edge profile adds impact to the beauty of a natural stone slab surface and helps integrate the stone into the overall design for your project.
At AGS, we offer a wide selection of standard, premium and exclusive countertop edges that can be used to fit any contemporary, modern or traditional designs.