FABRICATION
After all materials and specifications have been reviewed and approved, the project is assigned to our fabrication team and released for production. We have special equipment for cutting, polishing, honing, fitting and preparing any type of stone to exact design specifications. Our experienced staff is well trained and has the know-how to handle any job from the simplest rectangular countertop to the most complicated radius and contoured bump out corners.
All fabrications are done by our CNC/SawJET machine which offers accurate and precise cuts to finished product to ensure a perfect fit. With our 5-Axis CNC router, we have the capability to tackle your most demanding routing needs.
CNC/SawJET Machine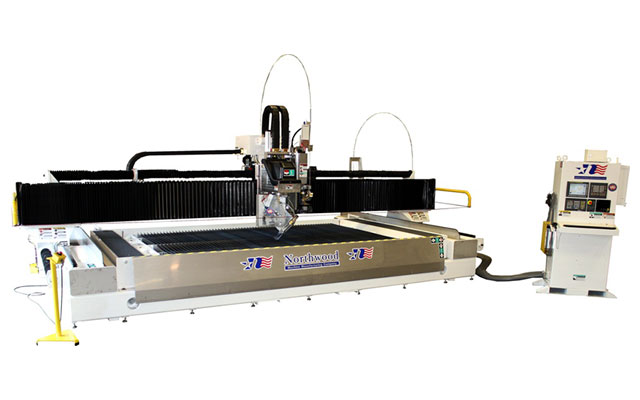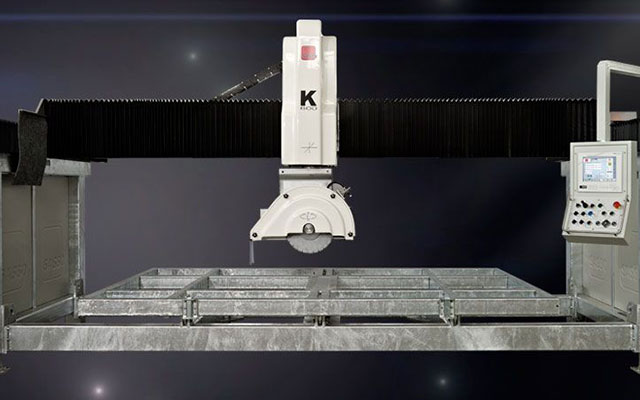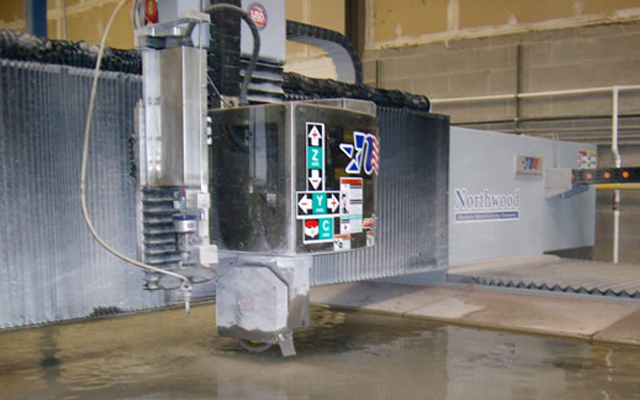 AGS Waterjet During Cutting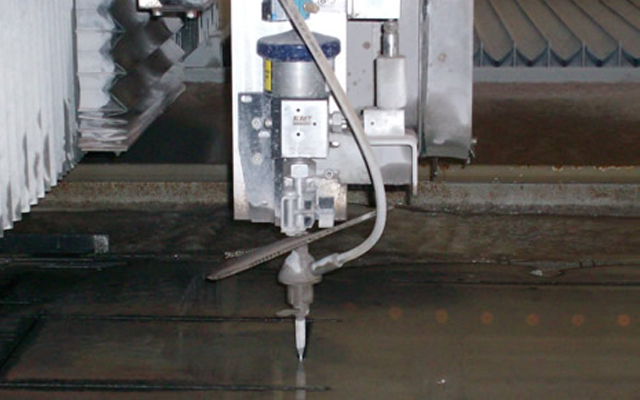 Before fabrication starts, each piece is carefully examined one more time. Then, the slab is laid on our CNC/SawJET machine and the CAD file of the layout is uploaded to the machine computer. This machine utilizes a bridge saw to do all the straight cuts, and a waterjet to do all the arc-radius cuts. The saw head rotates 360 degrees, is fully programmable, and can make a straight cut in any direction on the slab. Once the granite slab is positioned on the machine's large 12′ x 7′ table, the saw completes all of the straight cuts. The remaining detail cuts are performed by the waterjet system automatically.
AGS CNC Stone Router During Edge Profiling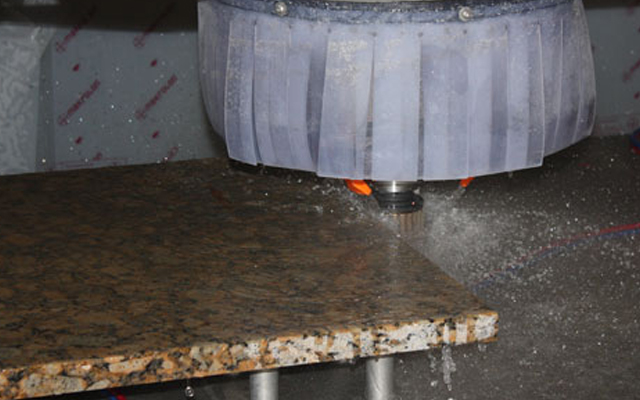 AGS CNC Stone Router During Edge Profiling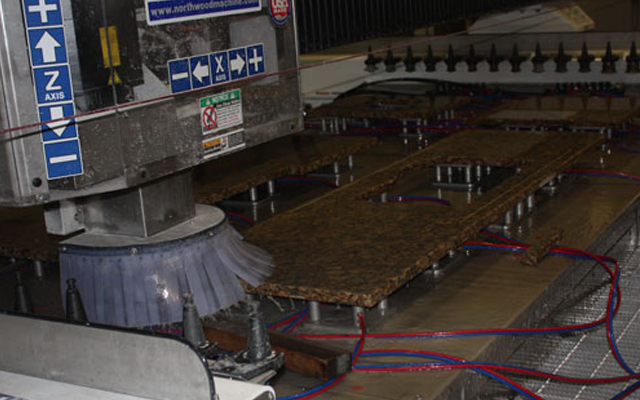 After the countertops are cut from the slabs, the edges of the countertops are profiled and polished in preparation for the installation process. We use a CNC Stone Router and then do the final polishing by hand to provide the highest level of shine. We know that a stone countertop purchase is a life-time investment which requires and deserves such care for fabrication.
AGS Edge Profiling/Polishing Area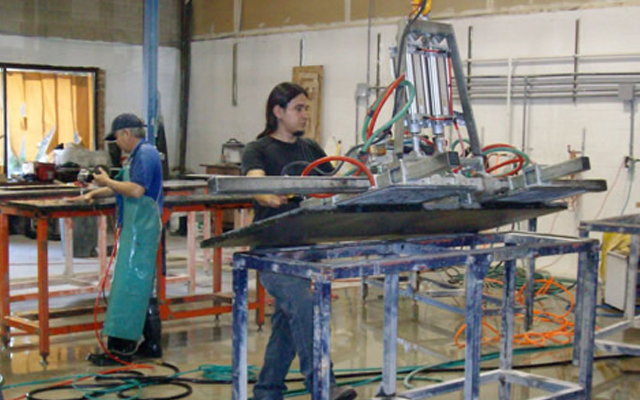 Countertops Ready for Installation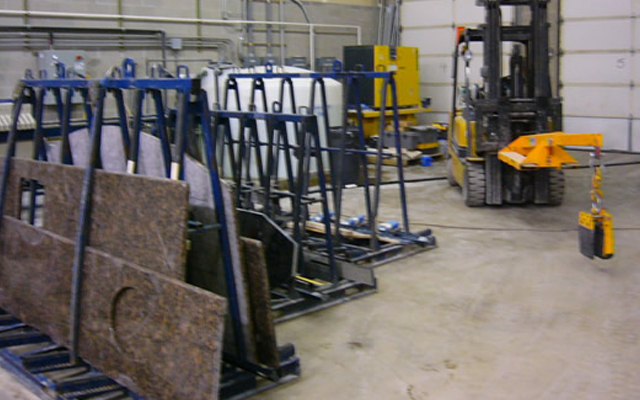 After the edge profiling and polishing stage, the final touches are applied by our experienced craftsman. Then countertops are carefully inspected by the quality control team to ensure that they will fit perfectly when they arrive at your home. After the final inspection, they are loaded onto special A-frames for transportation to your home.