Bathroom Remodeling in 2018
2018 Trends: Bathroom Countertops and Cabinets Trends
In the design of bathroom countertops and cabinets, changes keep occurring from time to time due to technology and trends. What is hot in 2018 bathroom trends? Mixed materials, colors and textures are the hottest trends for 2018 bathroom designs. For bathrooms, the use of natural stone is on the rise. Here are some bathroom design trends for the year 2018.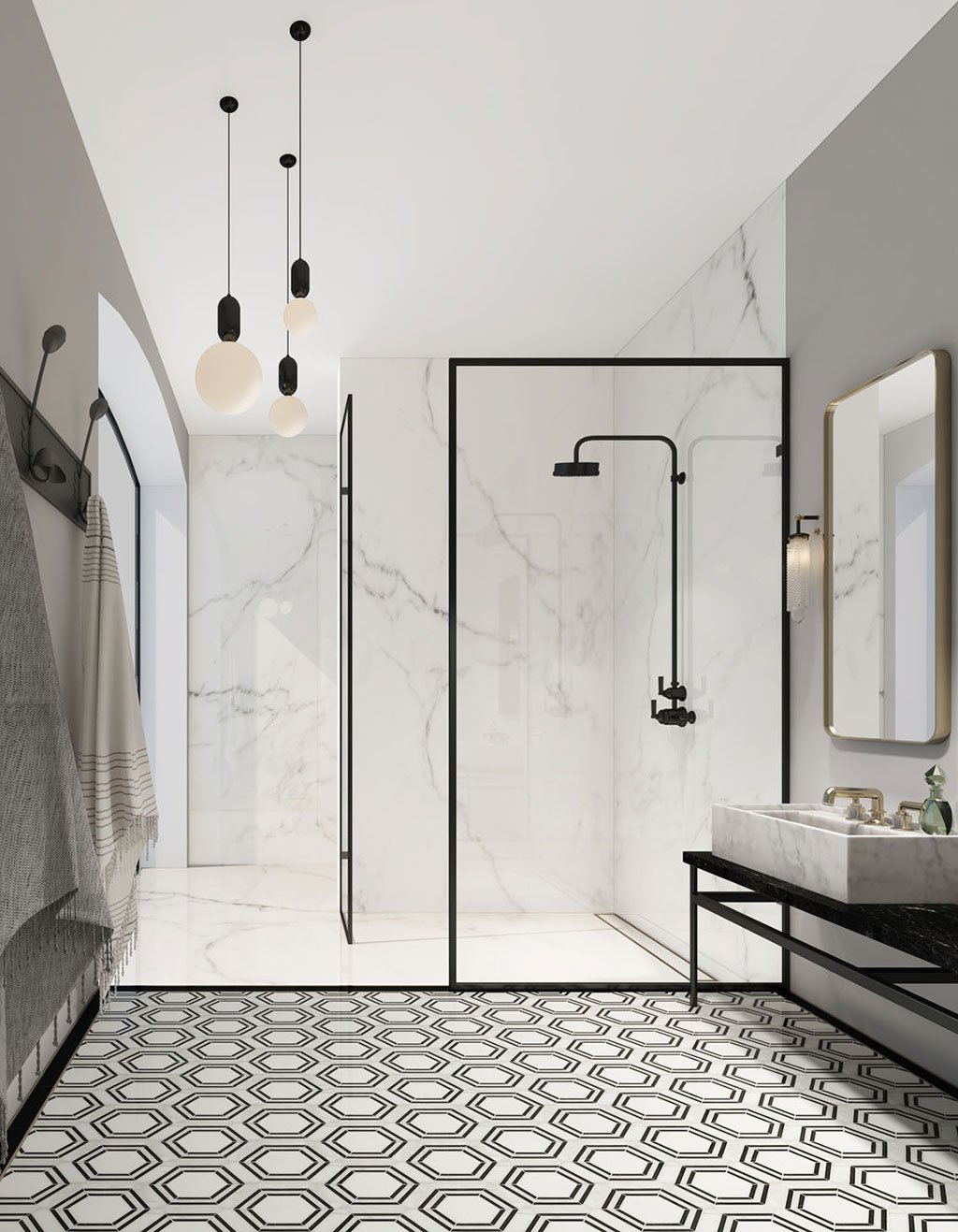 Natural Material Mixup
Combining natural materials such as stone and wood, is the top trend for bathrooms in 2018. This bathroom design trend can complement almost any bathroom style, from modern to traditional. Granite, marble and quartz countertops are still the popular choices for bathroom designs in 2018.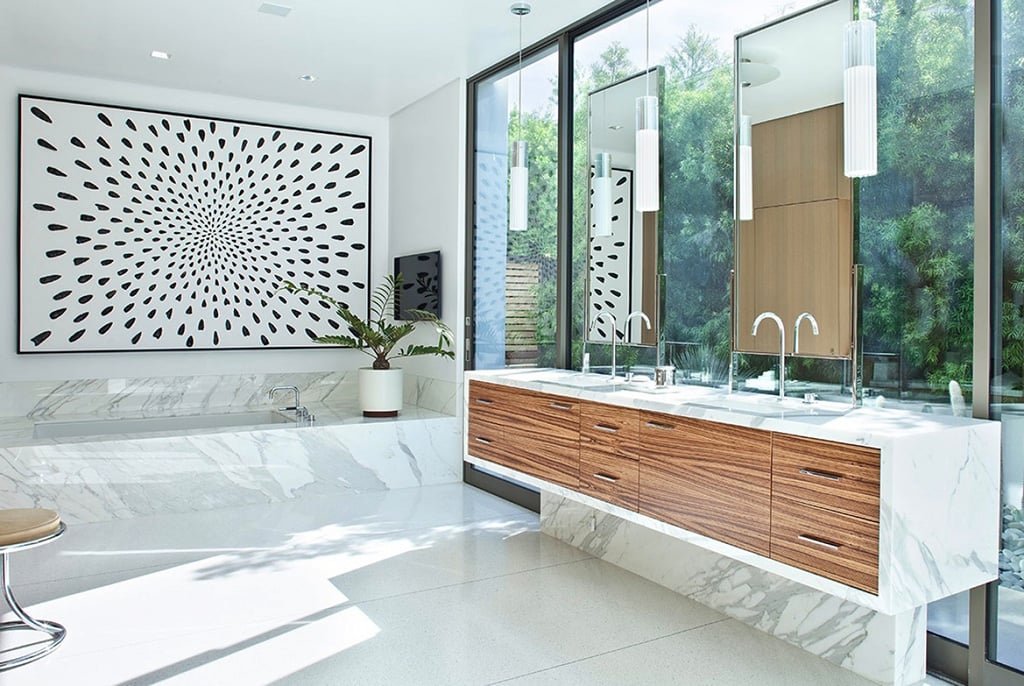 Bathroom Colors
Bathrooms are moving into more colors and creativity. In the bathroom, darker colors are starting to pick up on bathroom cabinetry. Darker cabinets paired with lighter countertops. Blue is the favorite color choice for the bathroom designs in 2018. Blue color brings calm and clarity to the bathrooms, has a calming effect and reminds sea and sky.
Floating Cabinets and Vanities
Floating bathroom cabinets and vanities is one major trend that would be seen in the year 2018. The arrangement of the various units such as vanities, wall units, shelves, and mirrors can help you to create an interesting and dynamic bathroom designs.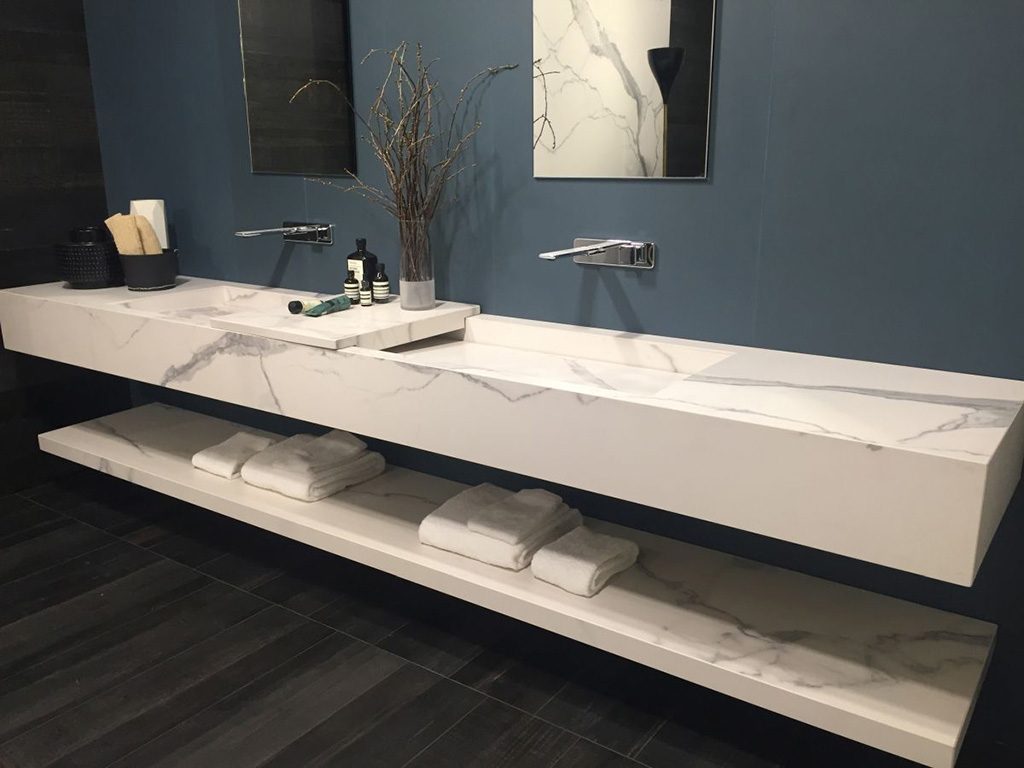 Vanity Lighting
Bathroom countertops, cabinets, faucets, and hardware are all a part of the bathroom vanity. One big trend in 2018 is the lighting schemes of bathroom vanities. To make it work, there are a lot of lighting techniques, dimmers, and fixtures that are going to be used to provide that relaxing and luxury feeling you've always wanted.
The year 2018 is going to be very interesting because a lot of designs and materials are going to be used for bathroom countertops and cabinets. Don't be left out, take advantage of it and add that elegance and beauty to your home!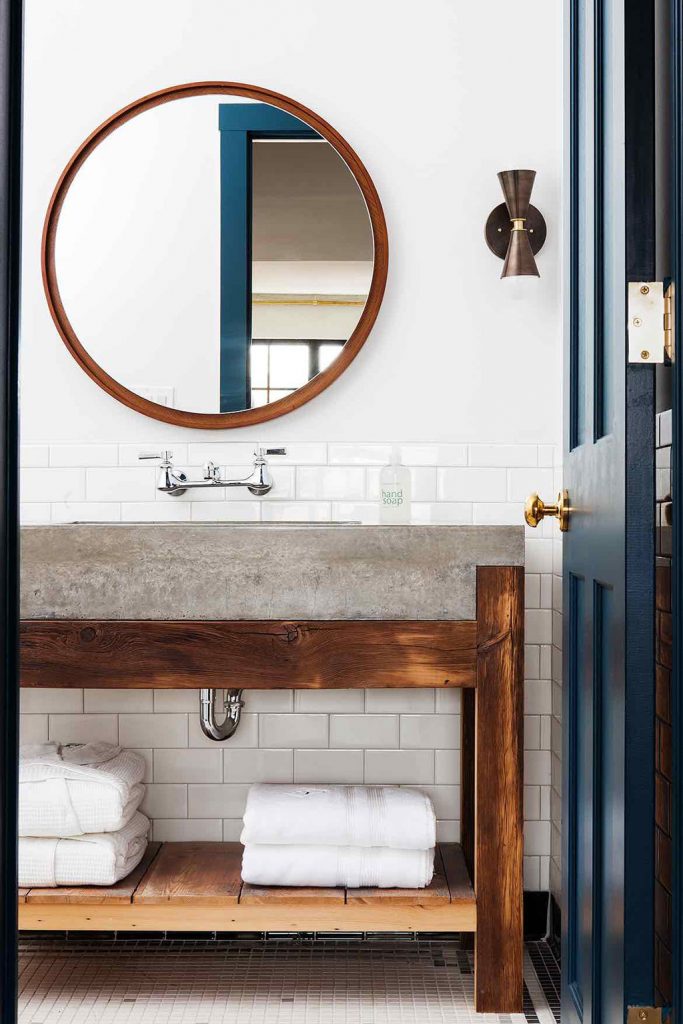 For further information please contact us.