Kitchen is one of the most crucial spaces in a home and this area is one place that needs a plenty of attention to details during the course of planning and designing. Selecting the kitchen layout is a very crucial step. While some layouts are adapted for small space, there are other layouts that are better suitable for large spaces. If you want to plan your dream kitchen to perfection, you need to opt for a trendy layout. Here are the top 3 kitchen layouts, which are in trend.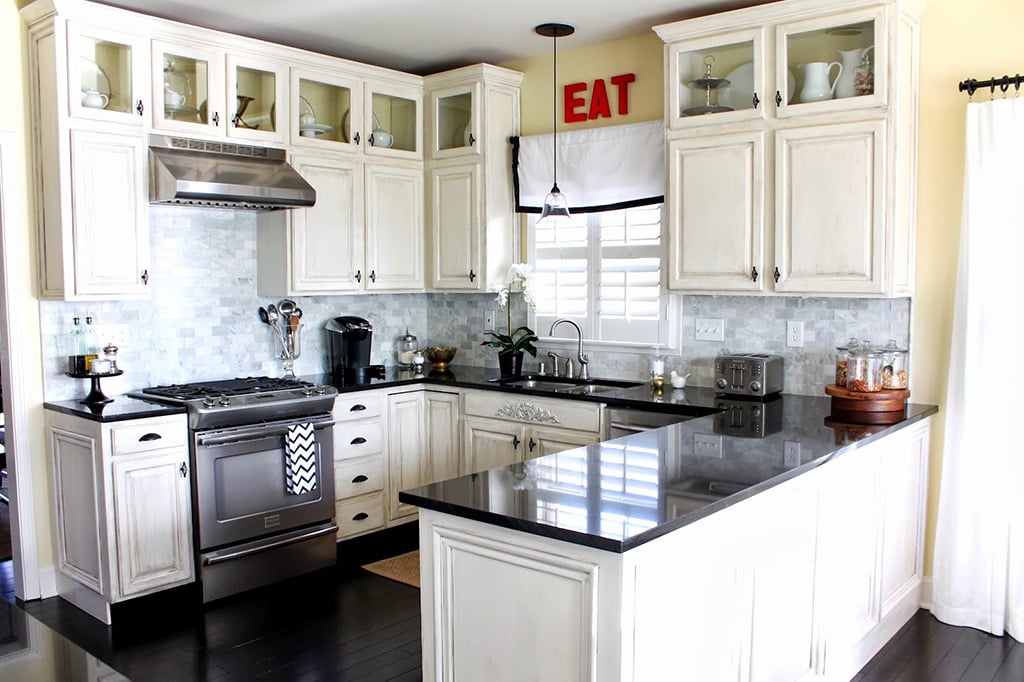 U-Shaped Layout
Out of all the possible kitchen layouts, the U-shaped layout is one of the most ergonomic and effective designs. Such a layout is designed by integrating three walls with cabinets or by embedding a peninsula to bring around the units to form the shape. In this kind of layout, the wraparound shape is capable of making the most out of compact kitchens and at the same time it's equally effective for spacious kitchens.
Pros: Appliances are easily accessible since you are surrounded by units.
Cons: The corners have to be equipped with flexible storage units so that they are as accessible and useful as possible.
Corridor or Galley Layout
If your kitchen is narrow or if you want to make the most out of small kitchens, galley layout is the best option. It consists of two straight walls that run parallel to one another. It makes the best use of every inch of space and is well known for its efficiency. For most restaurants, this layout is the primary design.
Pros: This layout is the perfect choice for compact kitchen spaces.
Cons: It's not ideal if you want your kitchen to be a social area.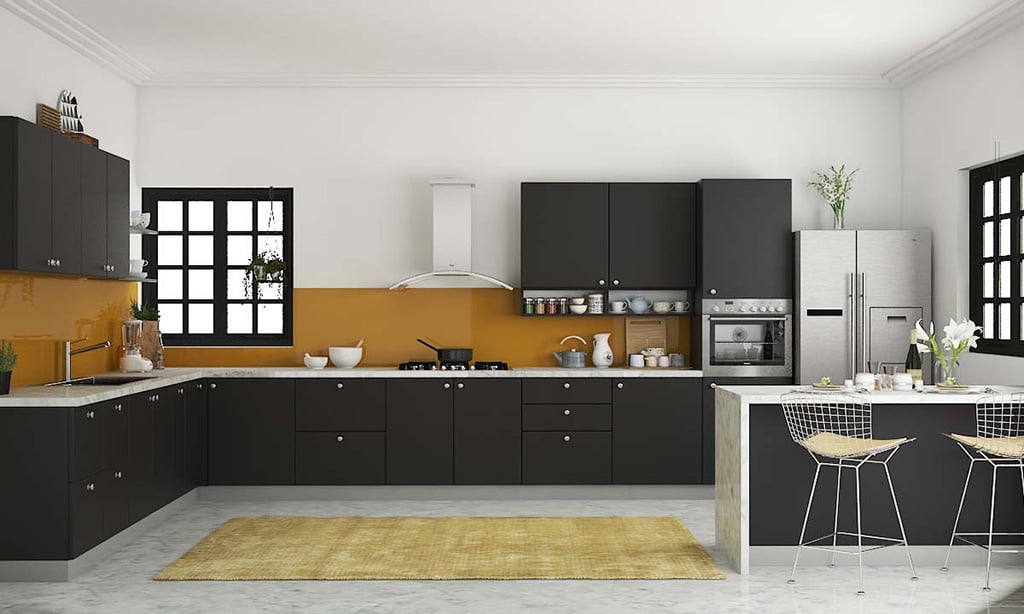 L-Shaped Layout
This arrangement is an open layout with an island or table added is space permits. It provides optimum counter space. L-shaped kitchen designs have a main line of cabinets with either a stove or sink with a shorter line of cabinets. All these go together to form an L-shaped layout. This arrangement is best suitable for medium and large kitchens.
Pros: It is spacious and adaptable with the option to add an island or a table.
Cons: If the kitchen space is large, the appliances may not be easily reachable.
Assess the functionalities, pros, and cons of each layout to find out which arrangement is the best option for your kitchen.