Architectural design and home concepts have taken a new turn in this century, with modern design philosophies coupled with powerful design tools changing the face of home design and renovation. The kitchen was a place that only the rich renovated. For the average citizen, it was just a place to cook. However, with the evolution of technology, refurbishing the kitchen has come into the hand of common people. One design which is making top rounds in the architectural design magazine is the mixing of granite colors to form the kitchen countertop. Mixing colors for this purpose was an unheard theory. However, it is now a reality and really in demand. Let us look at the dos and don'ts of mixing two granite colors in the kitchen.
The First Step
The first step is to assess the condition of the kitchen. A broken and worn down kitchen needs to be fixed first before such an investment is made into it. This is the first step of getting granite stone for your kitchen. The second step is to match the colors. Your current cabinet and wall color may not allow even one single color granite. Therefore, it is better you get an assessment by a professional who will chalk out the pre-requisites of granite in your kitchen.
You will then have to choose the two right colors and type to fit your kitchen, your requirements, and your pocket. Remember to keep a few aspects in mind once you set out to get a dual-colored granite table/countertop for your kitchen. Some of those aspects include: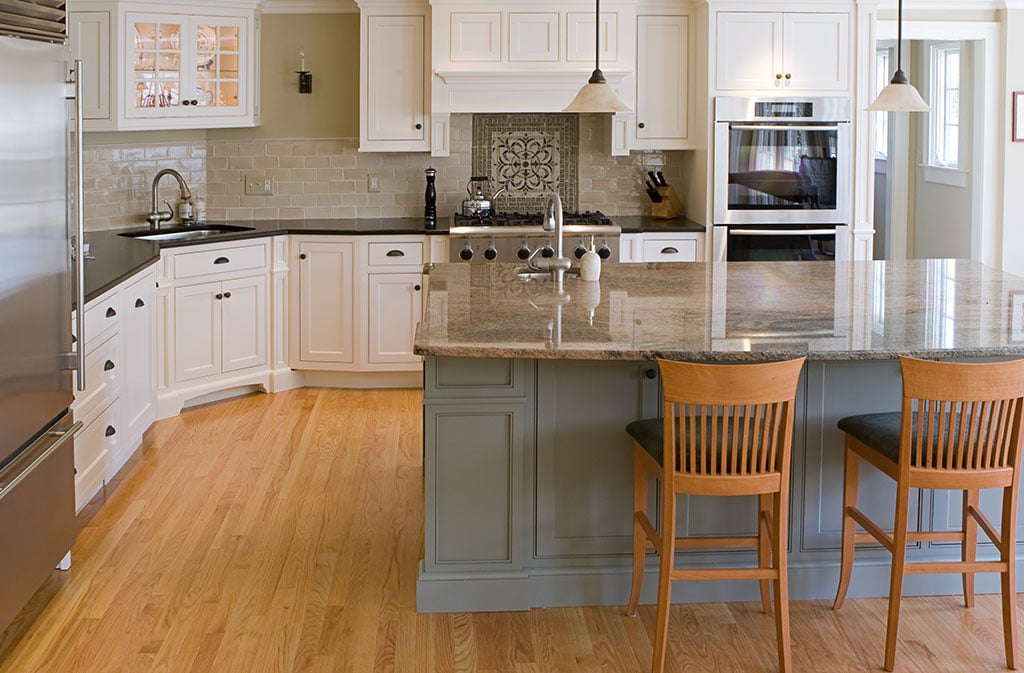 Practicability
You need to identify the area where the granite countertop is needed. The best way to decide about this is to start from the place where liquid spillage is the most.
Purpose
Your choice should depend on your purpose. Different marble style is required for baking and a totally different style and color for chopping. Segregating these places with color coding is aesthetically and mentally pleasing.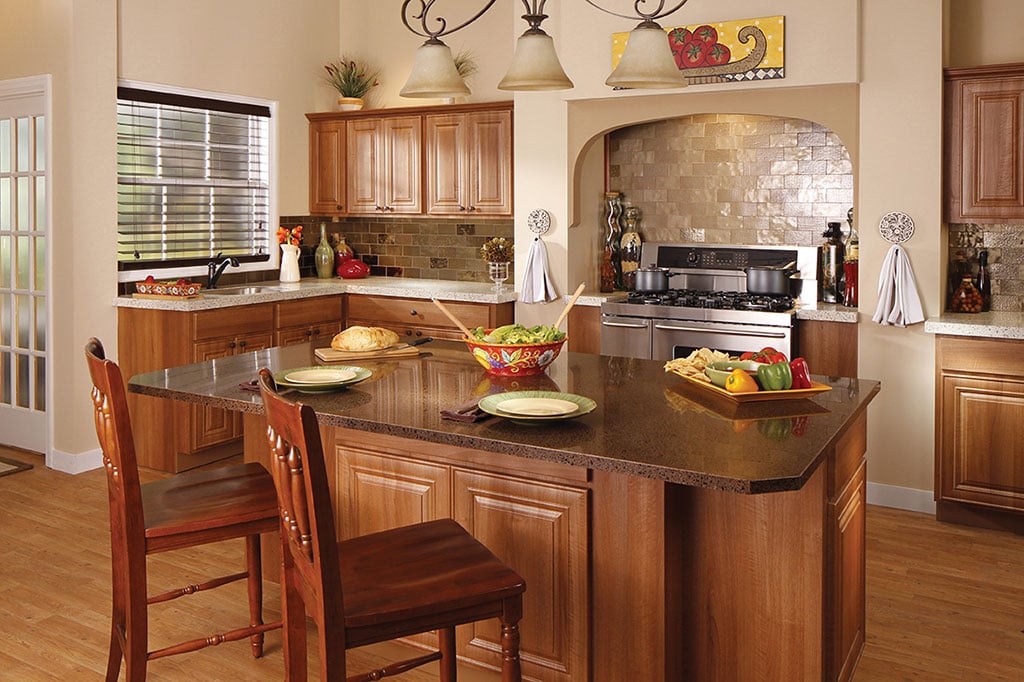 Poise
It is very important that you don't overdo this feature in the kitchen. The dual color statement should not be visible everywhere in the kitchen even if you had your husband's credit card while shopping. Striking the right balance is essentially important.
Style
The style of the granite is also important when you are selecting two different colors (and maybe styles too). If you are a classic architecture person, use the basic colors like white, gray and beige. However, the contemporary design demands a little more mix of quartz and granite for making tour style stand out.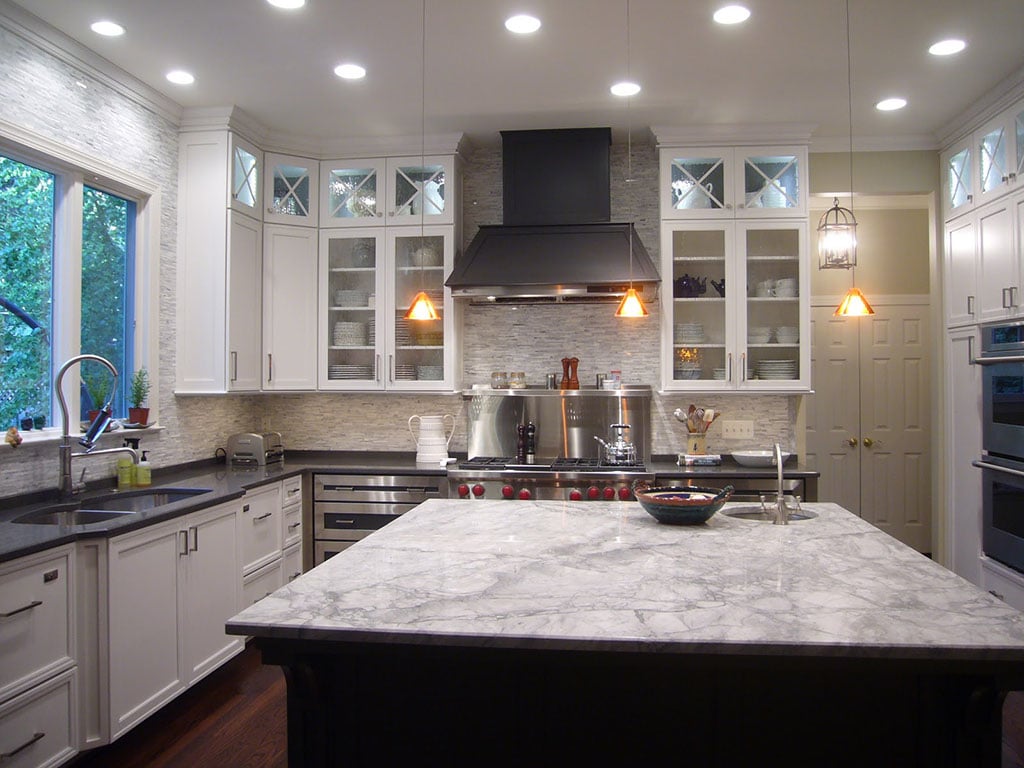 Color
This is the most important function of choice. It is always a bad idea to select two colors from two totally different spectrums. This means that the two or three colors of granite that you choose must complement each other.
With all said and done, the best way to go about using two granite colors in the kitchen is to hire a professional. You may save money, which may have been wasted because of your brilliant DYI ideas.
For further information please contact us.