Kitchen Design Trends in 2018 – Materials & Colors
Today homeowners want a kitchen that is well designed and blends in effortlessly with the rest of the home design. From appliances to beautifully colored cabinets, homeowners want their kitchen to look stylish enough to entertain their guests yet welcoming and practical for everyday use. Are you looking to renovate your kitchen for the new coming year? Here are some of the hottest styles in kitchen designs for 2018:
Trendy Materials for Kitchen Countertops in 2018:
Granite Kitchen Countertops
Granite countertops are one of the most popular of materials in kitchen countertops and remains high on the list of trendy kitchen countertops in 2018. Granite countertops can last you a lifetime and can even increase the price of your home. This type of countertop comes in various colors that include beiges and warm browns to grays and cool blues. Not only do they look beautiful, but they are also heat resistant.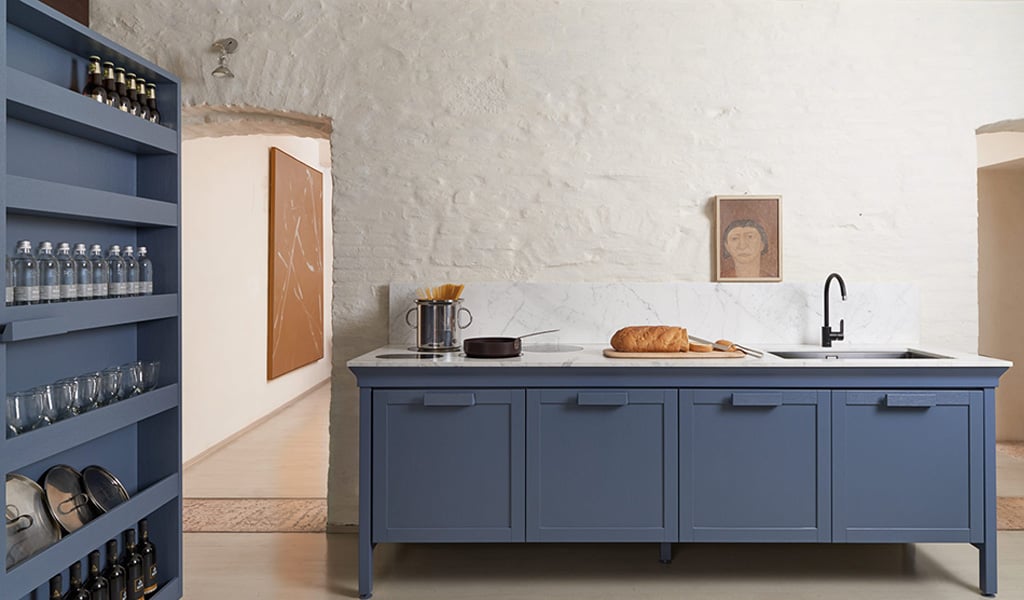 Marble Kitchen Countertops
They are an incomparable beauty and still a classic choice for any elegant setting. Marble countertops are still king of kitchen countertops in 2018. It is one of the most favored of materials due to its smooth and cool surface which makes it ideal for rolling dough and baking.
Quartz Kitchen Countertops
They still remain a popular choice for modern kitchen designs in 2018. Quartz is one of the most hygienic countertop options for homeowners and attractive for its durability. Caesarstone, Cambria, and Silestone are all coming out with some beautiful countertop colors for 2018.
Kitchen Color Trends For 2018:
Essentially the colors, shapes, patterns, and materials are what sets the tone and the atmosphere for your home. The simplest of color can make your home come to life. Here are some of the most popular color blends and combinations if you are looking to renovate your kitchen for the new year.
For season 2018, some of the most favored color choices include neutrals such as oak, petrol green, charcoal and sage with some orange. Other colors like dark and deep blue are also very popular and give a more bold and vibrant look.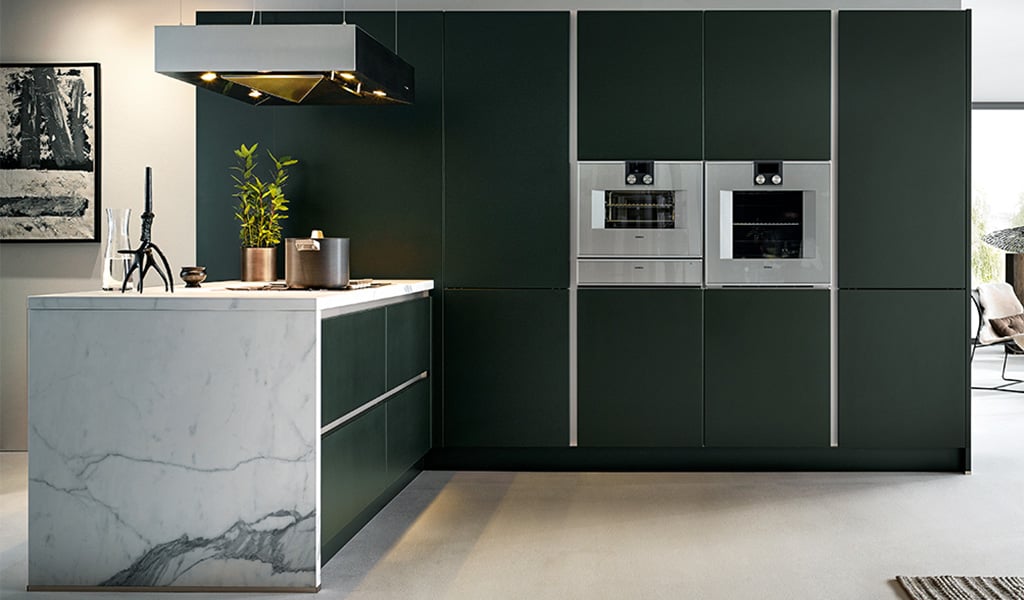 Two-toned kitchens have become very trendy and include colors like henna, ginger, copper, gold and clay. Contrasting colors such as combining a deep blue with a more lighter shade of cabinets or a more darker shade like mustard or black countertops are also a popular selection.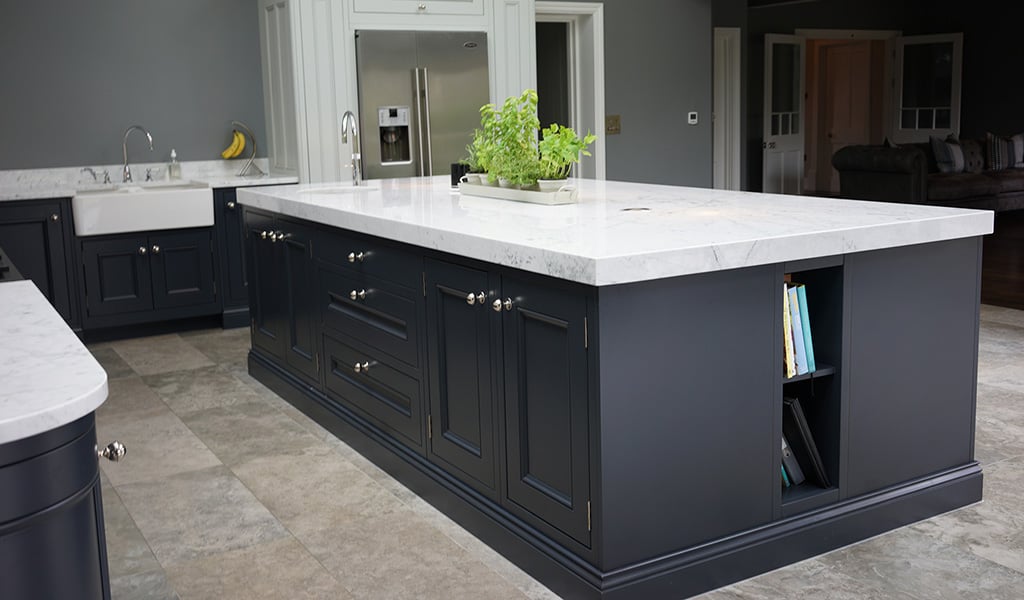 For further information please contact us.