If you are tired of using the same kind of storage in your bathroom or room attached to it, you are in luck. You can now locate many ideas to ramp up the storage options in your bathroom. One of the most efficient ways to improve storage space in the bathroom is by using the space under the countertop. The top may be of the washing basin or iron stand; that does not matter. What matters most is the amount of space you have underneath it which you can enjoy. Some of the ways you can make space for such an alteration include: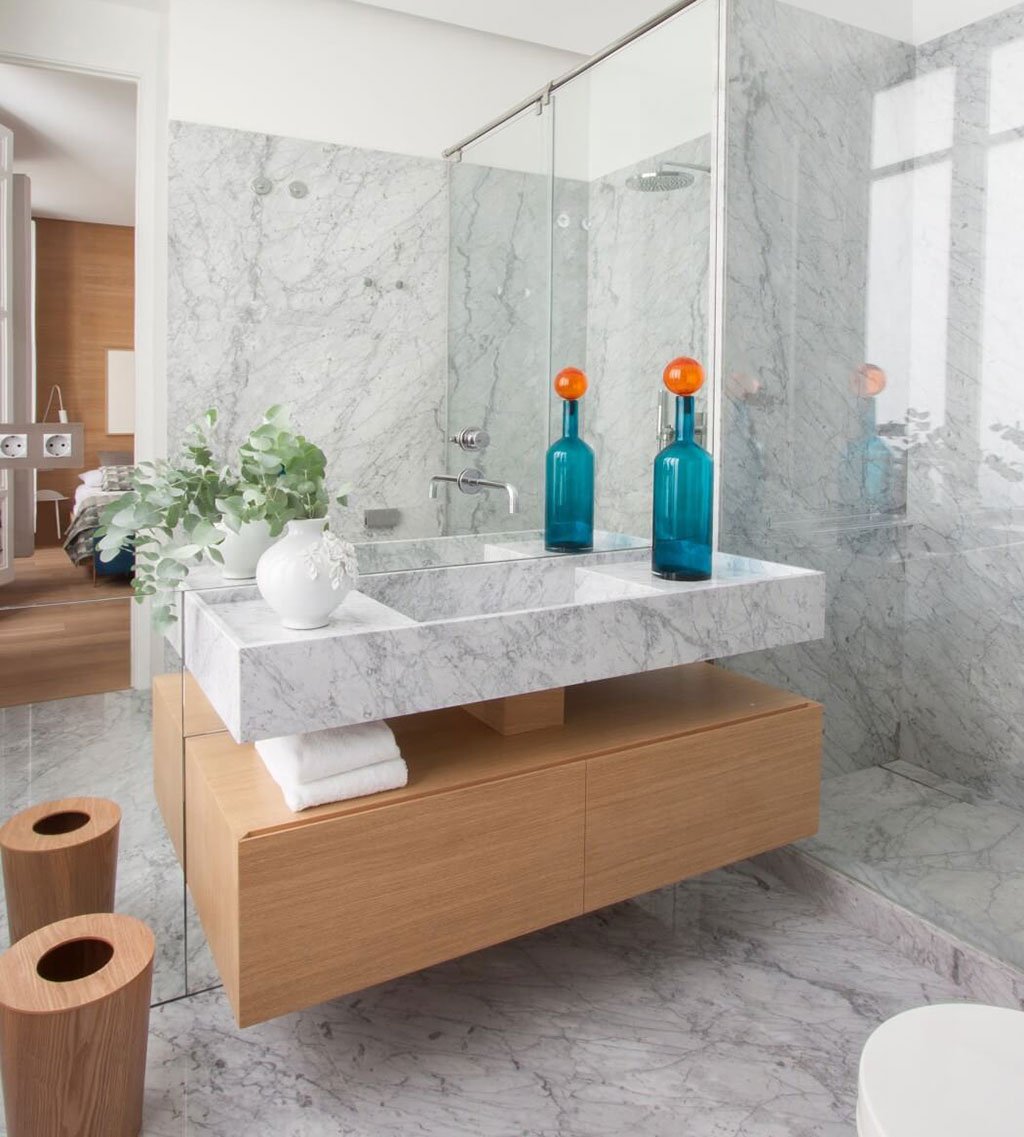 Remove Existing Cabinets
If you have floating vanities with cabinets beneath them, use them to revamp your bathroom style. You can replace them with any of the modern designs that are easily available online. This not only adds extra space in your reach while you shave but also give your washroom a visual appeal.
Use Current Shelves
The current shelves which may be termed as bathroom countertop storage, but is not up to the modern standards. You can build your own version of the modern shelves using DIY videos or hire a professional to do so. In either case, the aim should be to increase space and aesthetic appeal of your bathroom.
Recessed Shelving
This is one of the complex ways of achieving storage space under your bathroom sink or counter top. However, due to its non-simple nature, the results are amazing and jaw dropping. It is better that you take professional help in building this sub-storage. Make sure that no doors or cabinet opening bump into the items kept in this storage space. It may also require re-work of the utilities that are behind the wall where the shelf will be placed.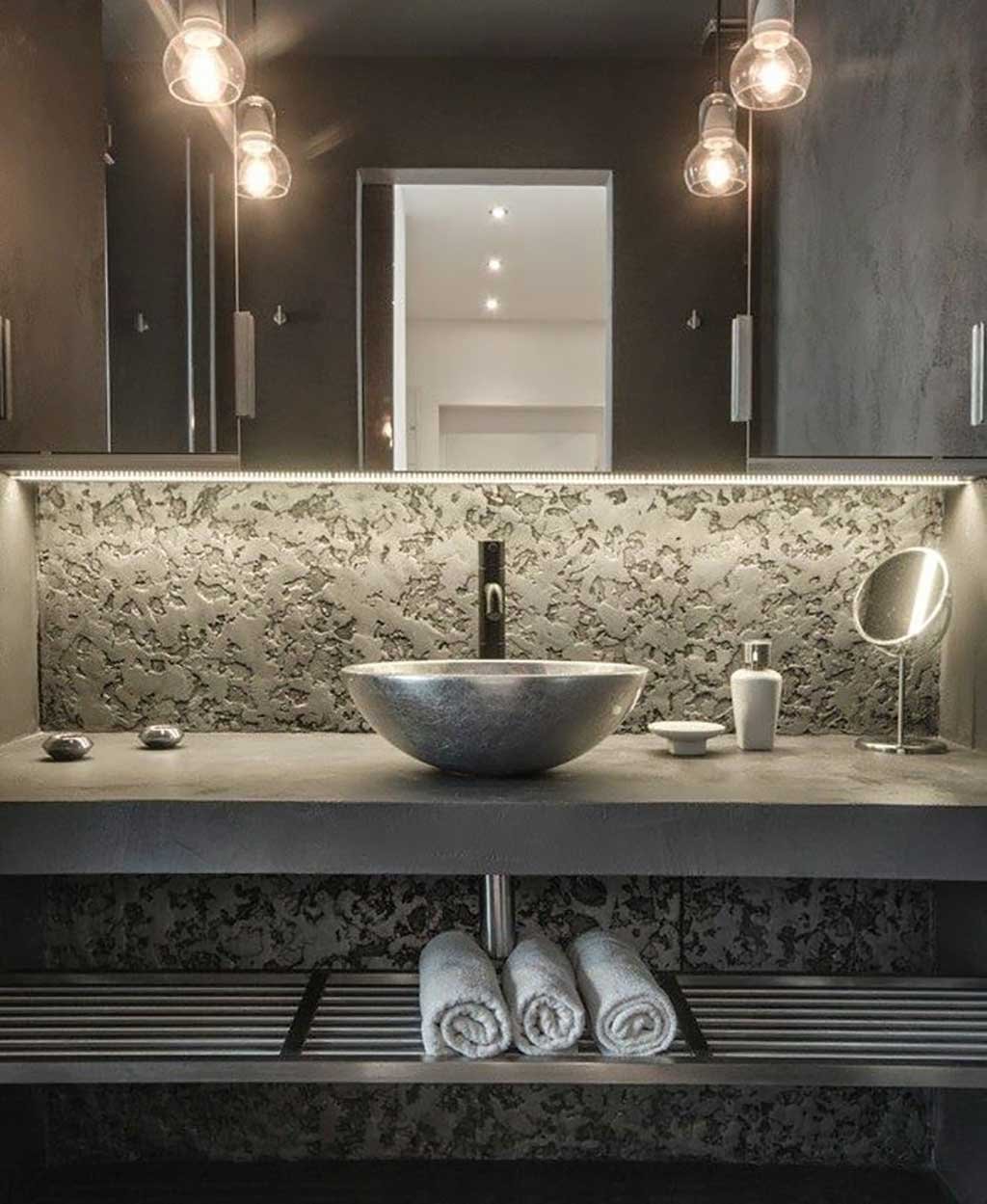 Modern Designs
Let us look at some of the advantages that tag along with bathroom countertop storage space:
1- Extra Space
For obvious reasons, this is the number one advantage of bathroom countertop storage for floating vanities. You can never have enough room in the bath. This is especially the case when more than one person uses the same washroom. It will also save you valuable space in your room cabinet by allowing you to store towels, clothes, bathrobes, and cosmetics in this space. You can also decrease the hanging cabinets in the bathroom which give a vintage look and replace it with a modern look.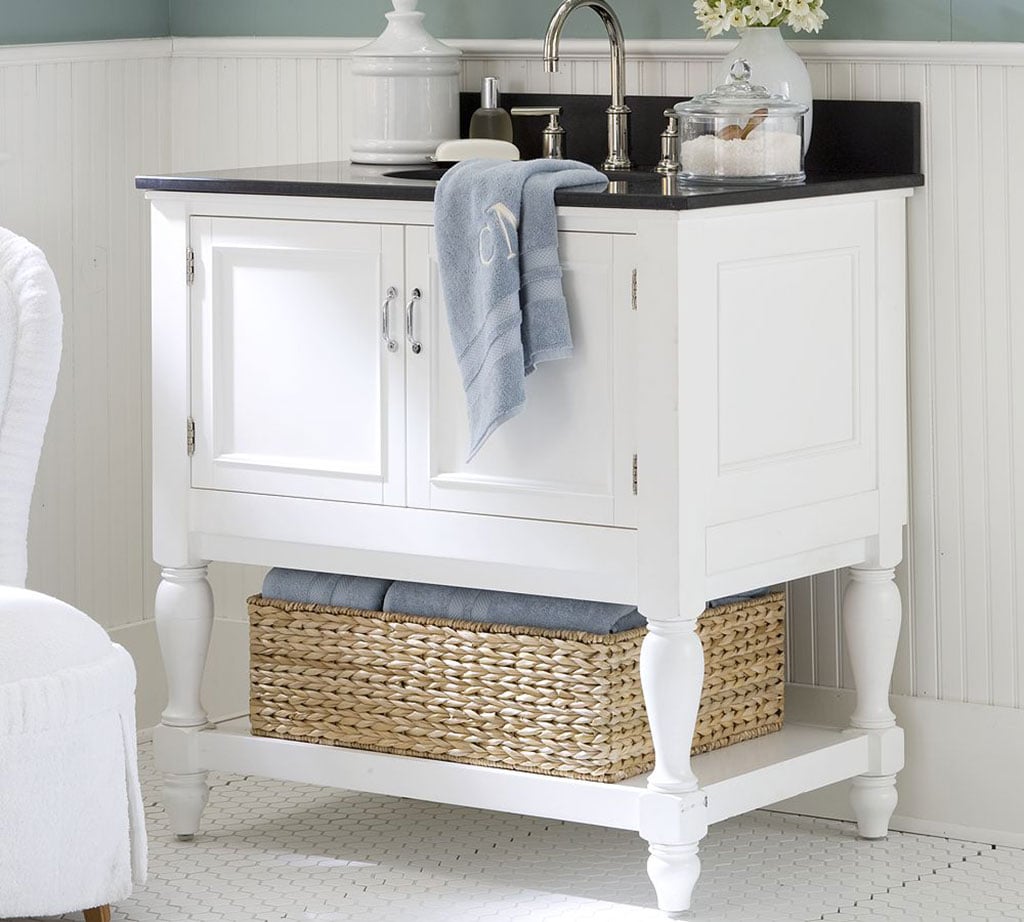 2- Style-Up Bathroom
Style, aesthetics, and modernity are the three key words that describe the second advantage of bathroom countertop storage. You can choose from over a hundred designs in order to get the look that suits best your current bathroom style. Moreover, you can go for a complete revamp of your bathroom design by getting a recessed storage space under the bathroom sink or any other countertop in the bathroom.
3- Clearing Up Existing Cabinets
Extra cabinets in the bathroom and the living room will be history once you use the lower space of the bathroom intelligently. It will make your bathroom a place that helps you get up in the morning with a motivating factor, more than the motivating factor of your office work.
For further information please contact us.