Most of us spend a considerable amount of time in our bathroom and it is one of those parts of our house where we deserve to be most comfortable. When it comes to a bathroom, the goal is to create a space that is absolutely relaxing, exquisitely aesthetic and highly functional. Marble happens to be one of the best materials for achieving these goals. For starters, it never goes out of style. A marble designed bathroom is a cool way to showcase your style. Marble offers luxury that never goes out of trend, beauty that attracts and extravagance that makes a statement. This article will discuss four ways you can add the sophistication of a marble slab to your bathroom to make a stylish statement.
Use a Marble Slab in Your Bathroom
Transform Your Shower Bench into a Throne
Make a bold, eye- catching style statement with a marble shower bench in your bathroom. Though a bench is a small design highlight, it can have a significant impact on your space. It is also a functional, practical little luxury that you will most likely fall in love with and use more often than you think. A robust marble slab is an ideal material for topping your shower bench as a result of the fact that it can tolerate moisture and can withstand repeated use. For a grandeur look, go for Green Mist Marble, which comes with a rich, green coloring and veins running through it.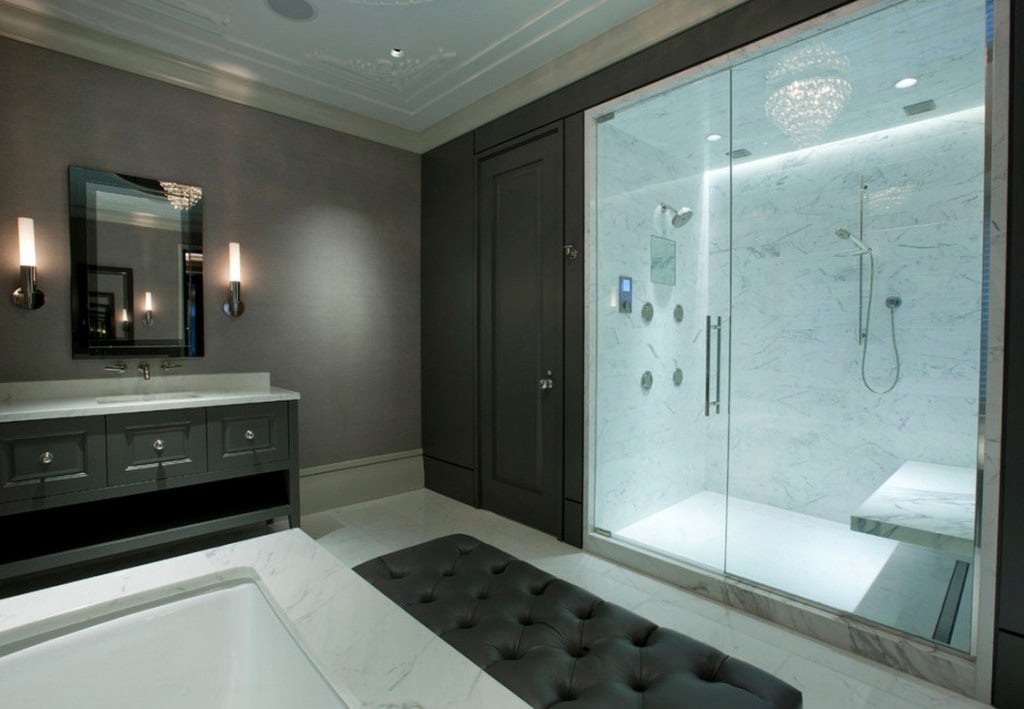 Marble Tub
Your bathtub is one of the most visible elements of a stylish bathroom and you should definitely take advantage of it. Your tub surround can be radically transformed into an elegant piece by highlighting it with the beauty of a marble. A well-accentuated marble tub surround will turn your bathroom into a holistic place of comfort and luxury. White Carrara Marble, for instance, will forthwith make your bathtub the corner piece of your bathroom.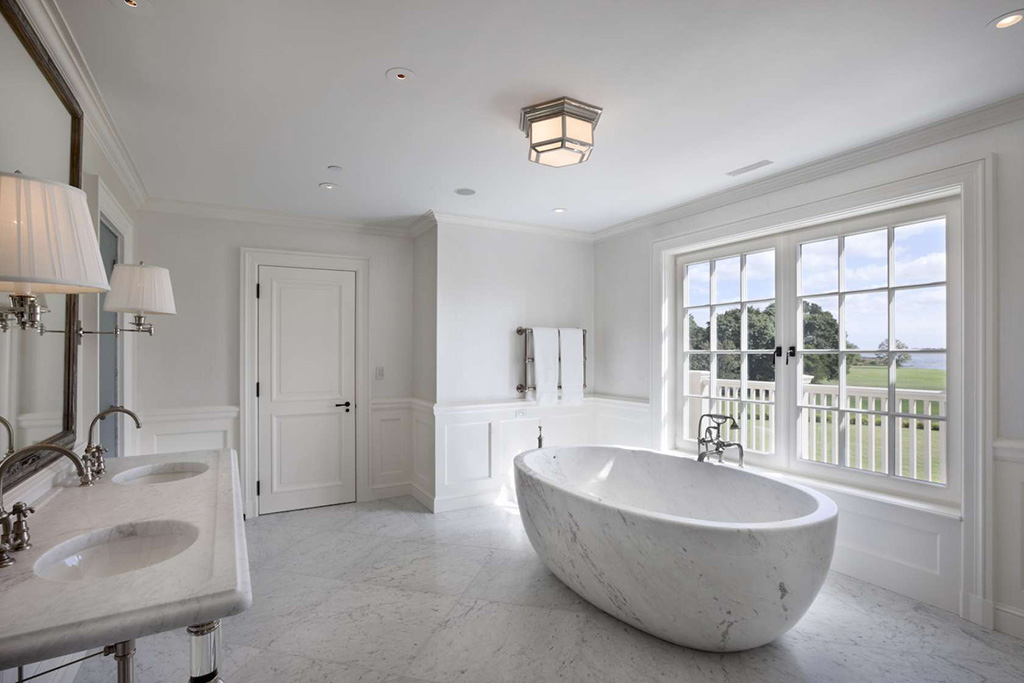 The Perfect Dressing Table
A built-in dressing table is a little opulence that can make a significant difference in your daily routine. A built-in dressing table will add more countertop space to the bathroom and also transform it into an extravagant theater by going with a marble slab top.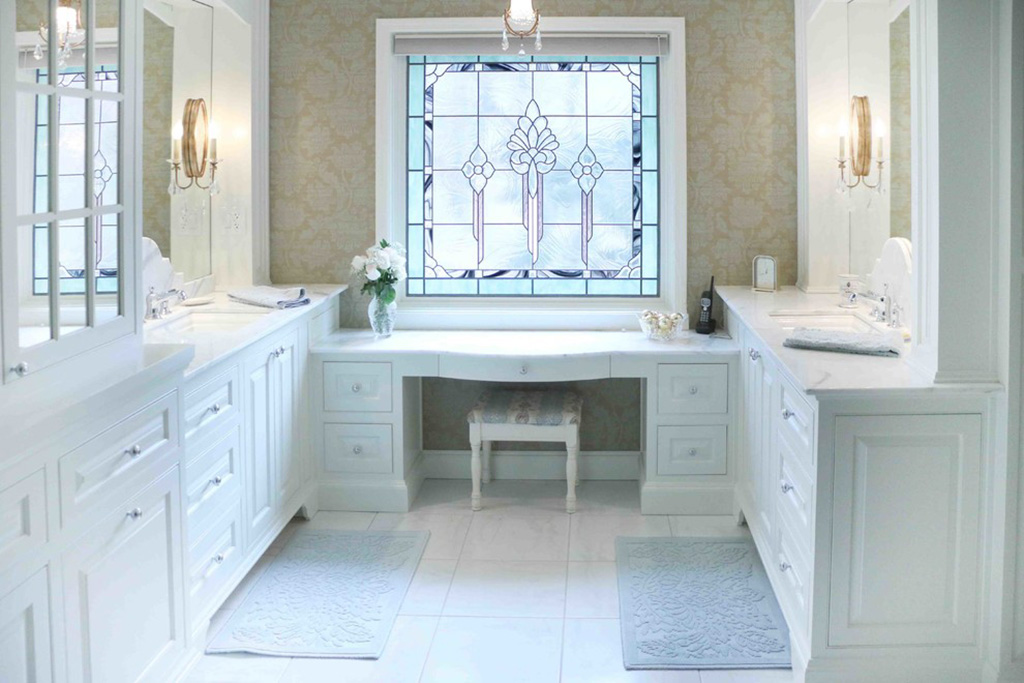 Vanity Face Lift
The vanity is one of the most important elements of a bathroom that can be used to amplify your design. For instance, you can make it glow with the colorful contrast of gold marble. This type of slab is available in honed and polished finishes, which gives off a rich sparkle.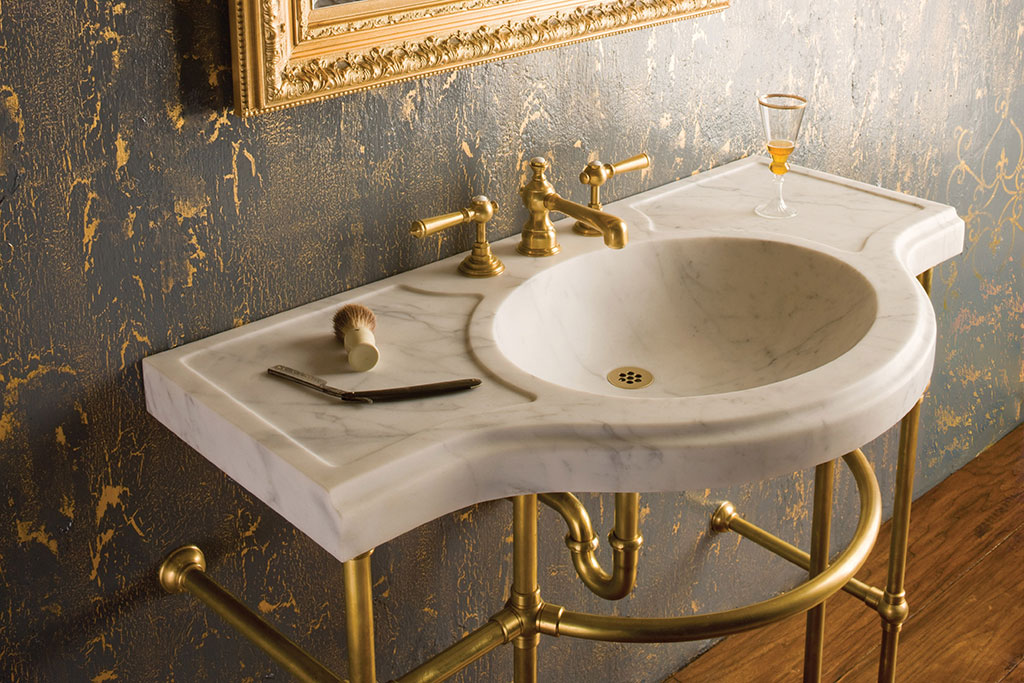 Designing your master bedroom with a marble slab instantly adds classic style, value and timely beauty and grandeur to the room. You can use these four inspirational ideas to kick start your plans of adding the elegance of a marble to your stylish bathroom design.