Over the years, marble has undergone remarkable transformation in creative handling and has become the favorite design centerpiece in most modern upscale residences in the country. Modern bathrooms have the potential of coming with materials and shapes you never though could blend. Nowadays, the fascinating ways marbles could be used in the bathroom is only limited by imagination. If you can think it, you can achieve it with a marble. This article will briefly discuss some creative marble bathroom ideas.
Marble Bathroom Design
The design of a modern oval bathtub can be creatively exploited with the help of a marble. The highly versatile material is completely unique and a white and black marble bathroom masterpiece might need a few wooden details to become a little more inviting and warmer. You can upgrade the clean design by adding some shelves and decorations with a classic color choice to display owner's perspective.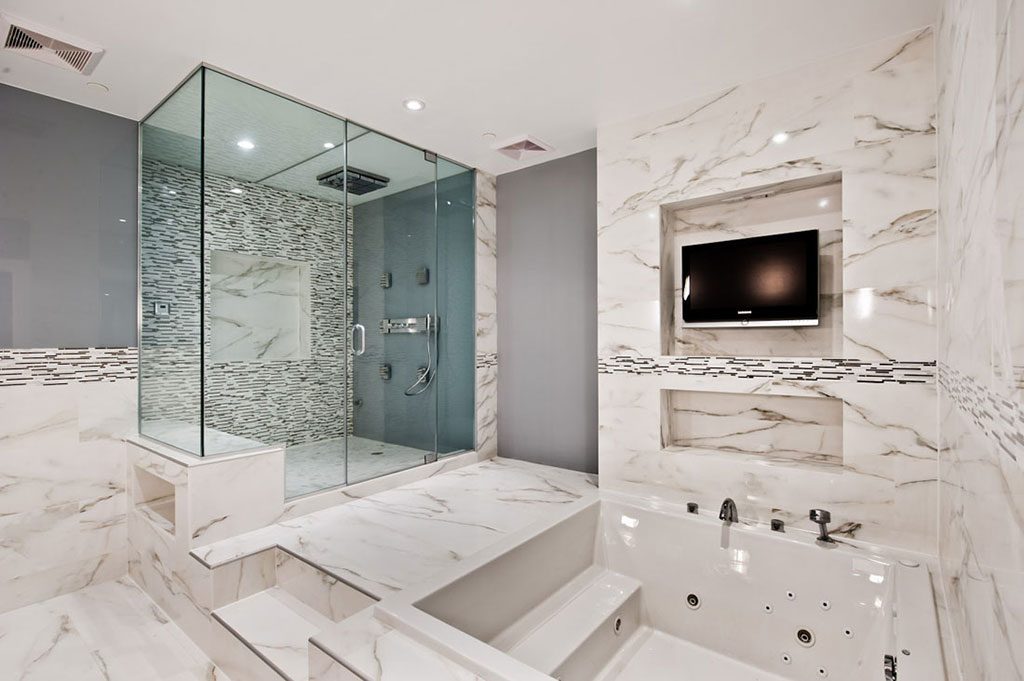 A serene marble bathroom does not have to be spacious to cater for all your need. All you need to do is to judiciously utilize the space by making it smart. You can exploit your bathroom layout by placing the shower and bathtub close together.
Marble bathroom insertions can play a big part in spicing up your mood for the day. You can achieve a sophisticated look by playing upon materials. Also, the open and hidden storage spaces afford the owner the potential of thoroughly decorating the bathroom. An overcrowded bathroom design could possible interfere with the coziness and relaxation that is suppose to reign there.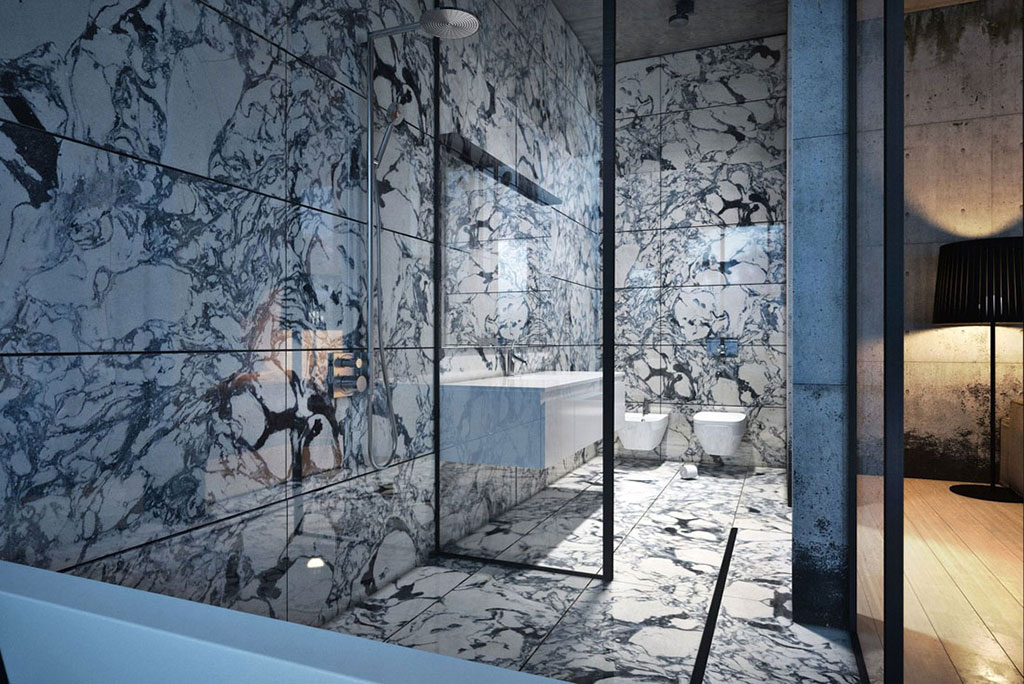 A marble bathroom only separated from the bedroom by a glass wall is not meant for everyone. Many people feel the lack of privacy in these spaces, but they have enormous power to undress you of preconceptions.
Richly-veined marbles in your bathroom can cover the entire with an artistic statement. This effect is diluted into a warm and inviting feeling by adding warm wooden cabinets. You can add a zebra art on the wall to give the space a wild feel, while the overall vibe can be immersed in natural bright light.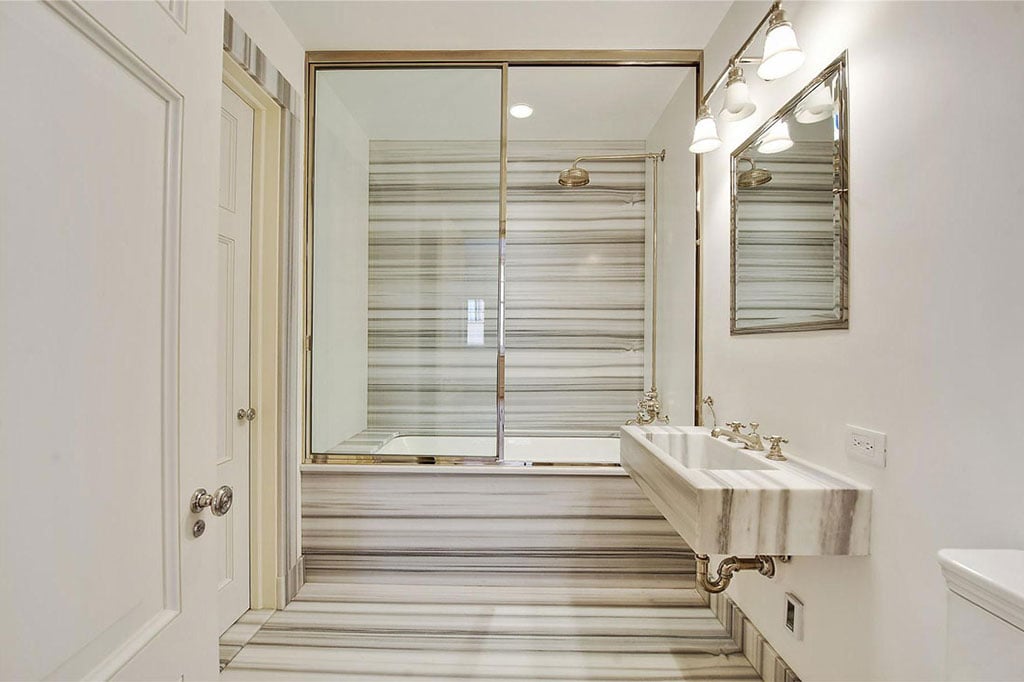 You can take a cue from these wonderful ideas whenever you find yourself in need of creative inspirations on how a contemporary marble bathroom could look like.