Just like in everything, kitchen trends are not permanent, however, over the years; granite has remained the most popular countertop in the industry. The durability, beauty and ease of maintenance of the granite despite it cost still give it an edge over other options. It flexibility is note worthy and so is it Variety. It comes in different colors, perfectly complimenting any cabinet and kitchen style. However, the color variety becomes a problem during designing as deciding which color to use can be absolutely overwhelming. In the post, we are going to make the decision process easier for you by discussing the most common granite countertop colors and how they complement each kitchen design.
Best Colors for Granite
White Granite Visually Expands Your Kitchen
The notion that white granite slabs looks like a sheet of plain paper has made many homeowner shy away from them. To them it denotes a lack of character. However, this is not true. Due to the very nature of granite, the possibility of having completely 'plain' granite is slim. White granites countertops come in a variety of fleck or vein colors which ultimately infuse a lot of interest and spark to the kitchen. To make your kitchen more appealing, different shades of white granites can be used to compliment the color of your cabinet. The simple design and appearance of white granite countertops can give a kitchen a bigger and lighter appearance. It is no surprise that experts always recommend white granites for small size kitchens.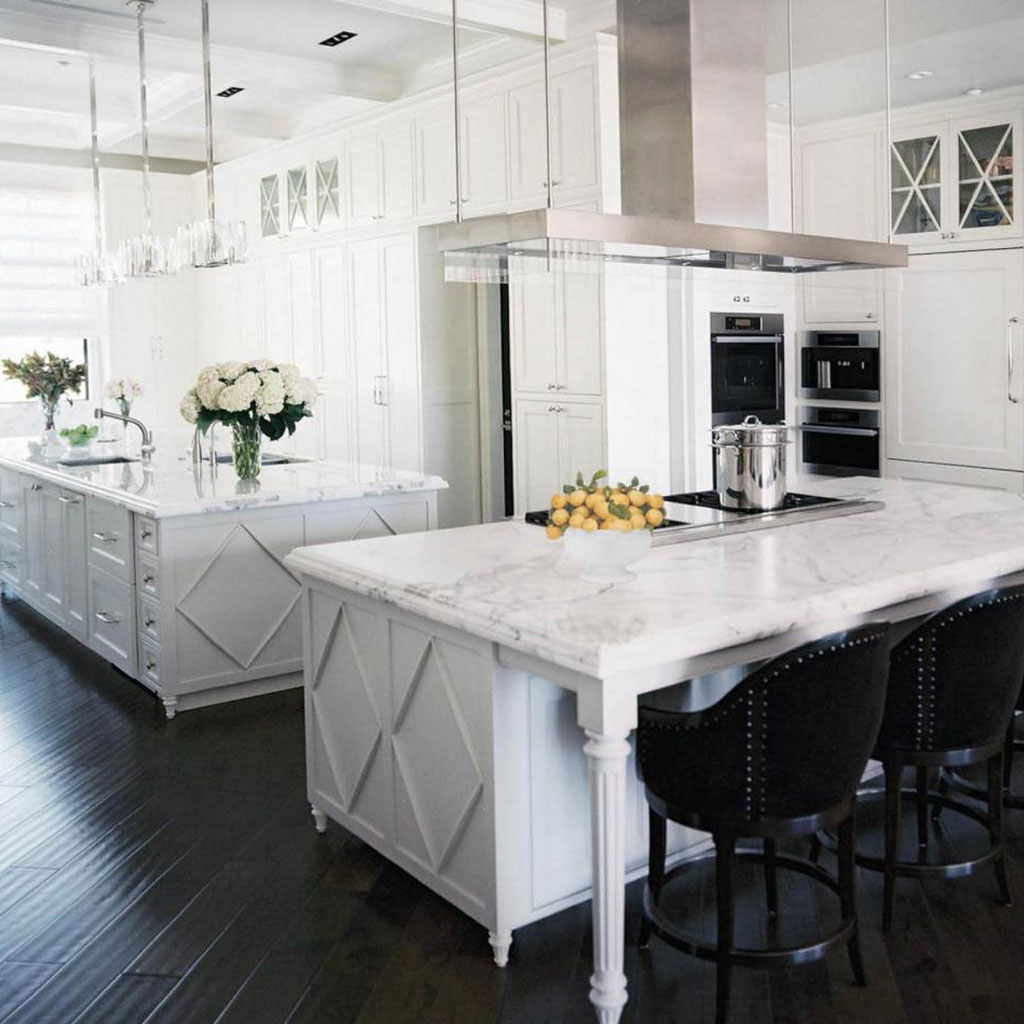 Black Granite is Sleek and Shining
The most crucial element of using a black granite countertop is to have a variant cabinet color and make sure there is a lot of light in the kitchen. It is obvious not everyone appreciates the pronounced appearance of granite as most people choose it because of it ease of maintenance and not because of it design or appearance. For this category of people, black granite would be the most appropriate. Despite the fact that black granites are solid black, they harbor some silver specks on their surfaces that shine when hit by light. To make your kitchen more striking, you should use white cabinet to create a modern ambience for your kitchen.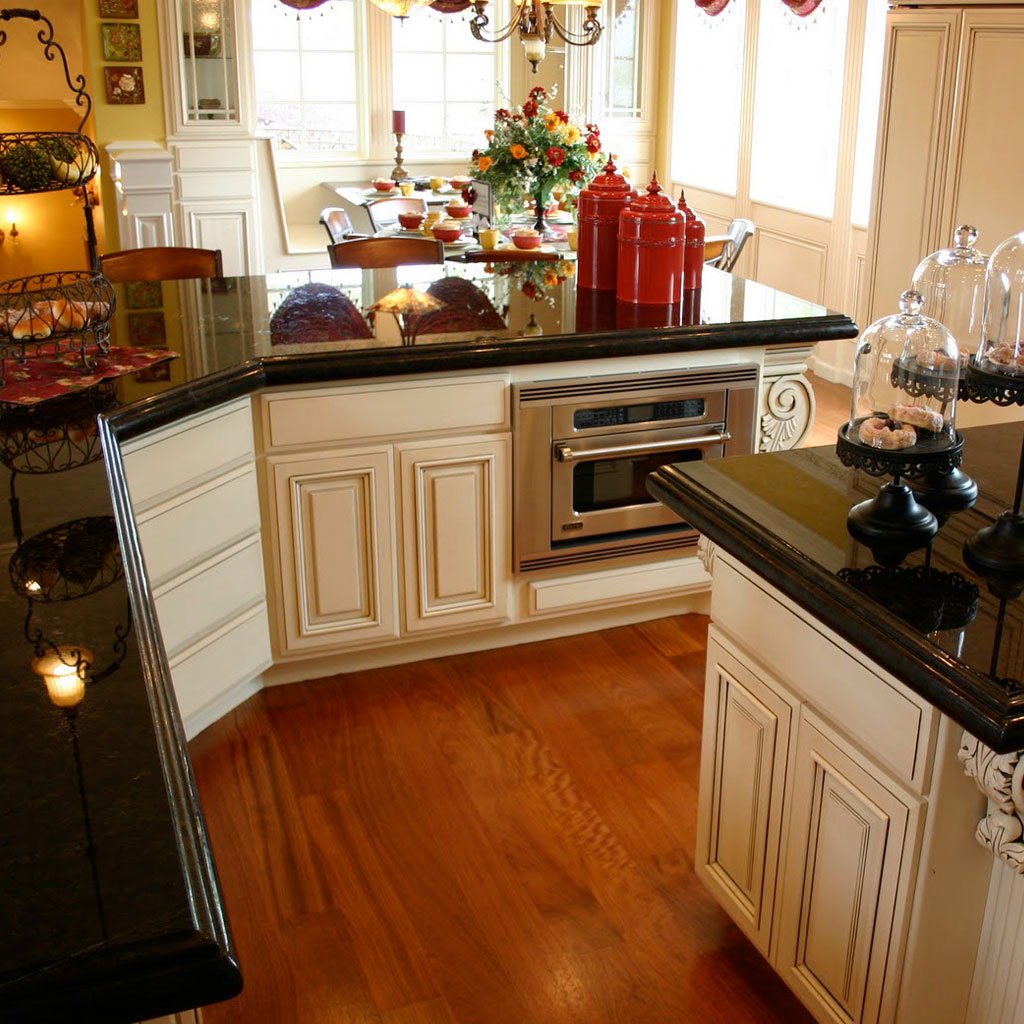 Beige Granite Gives You Flexibility
Despite the similarity of white and beige colors, beige granites looks more appealing to many homeowners. Unlike white granite, beige granite has other colors mixed in. This color variety gives homeowners a lot more decorating options. Naturally, beige colour countertop can co-exist with most dark or light colored or wood cabinets. This is the main reason beige countertops are very popular in classic kitchen designs.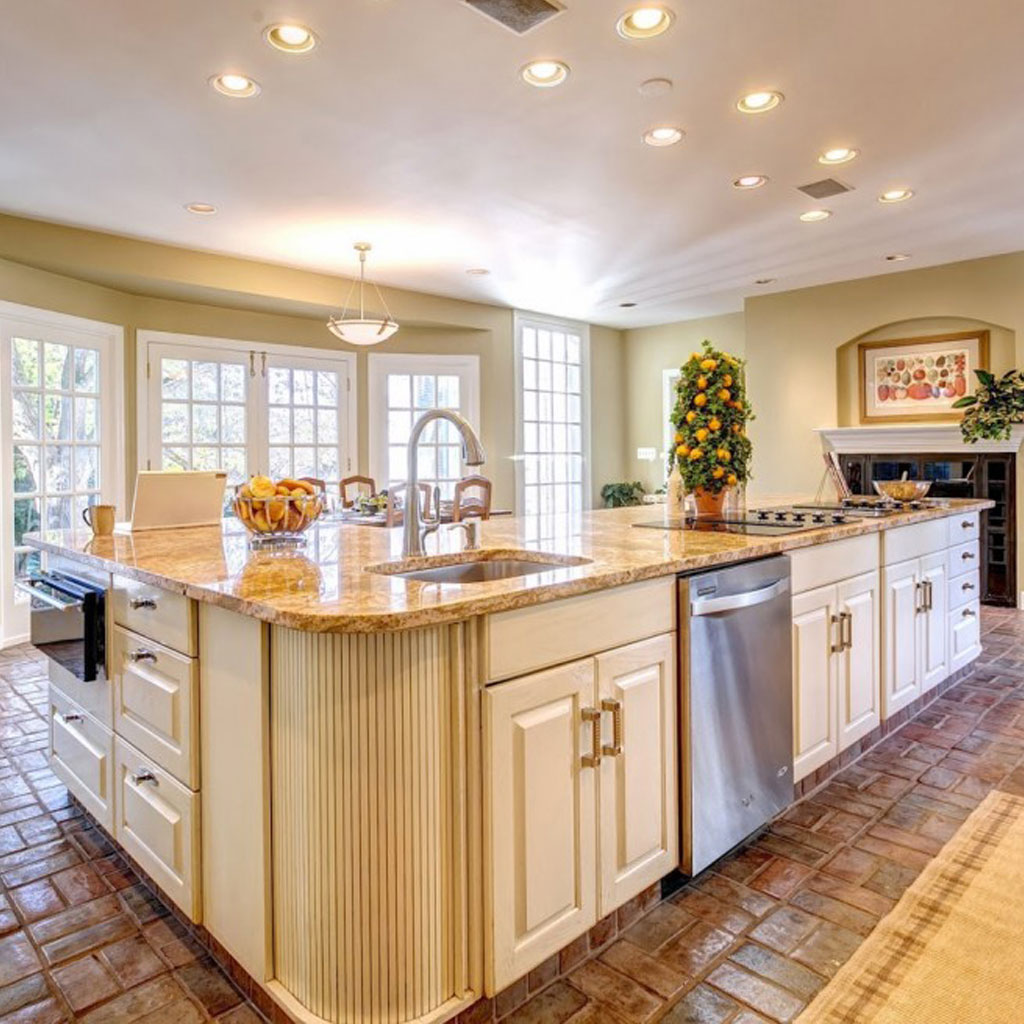 Rustic Kitchen Look with Brown Granite
There is no doubt that brown granites are much darker than beige which makes them very limited in design options. Despite this fact, brown granite still remains one of the most prevalent granite colors. This is as a result of the fact that brown granite creates a gentle contrast when pairing with a light cabinetry. Though brown granite countertop is preferred in a rustic kitchen, it is also a very good fit for a country kitchen.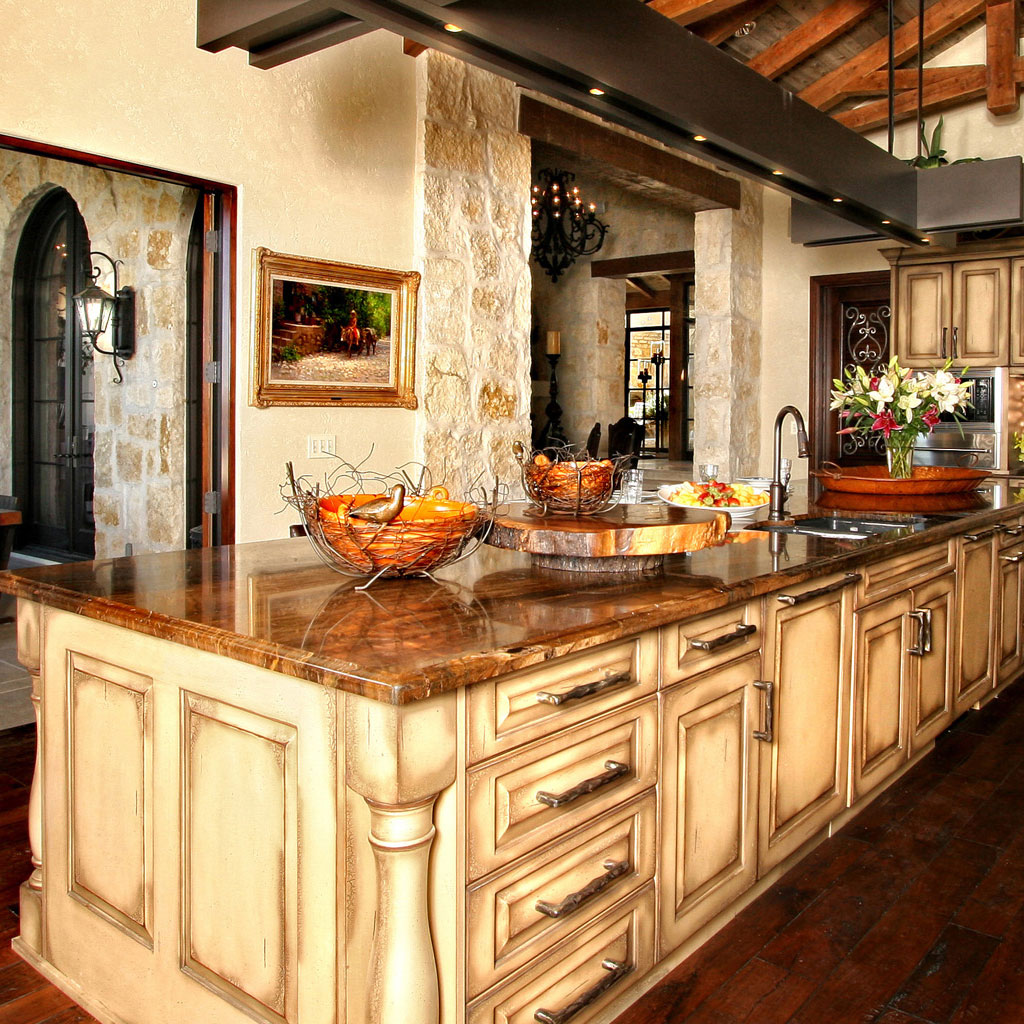 Get an Exotic Appeal with Jewel-Toned Granite
You should consider installing jewel-toned granite countertop in your kitchen if you are looking to make an exotic statement. Like some bright colors, jewel-toned granites can give your kitchen an exquisite appeal with grandeur. Because of their bright appearance, matching them with cabinetry should be done with outmost care. Make the countertop stand out by matching it with muted- colored cabinetry. This would guide against overloading your kitchen with many colors.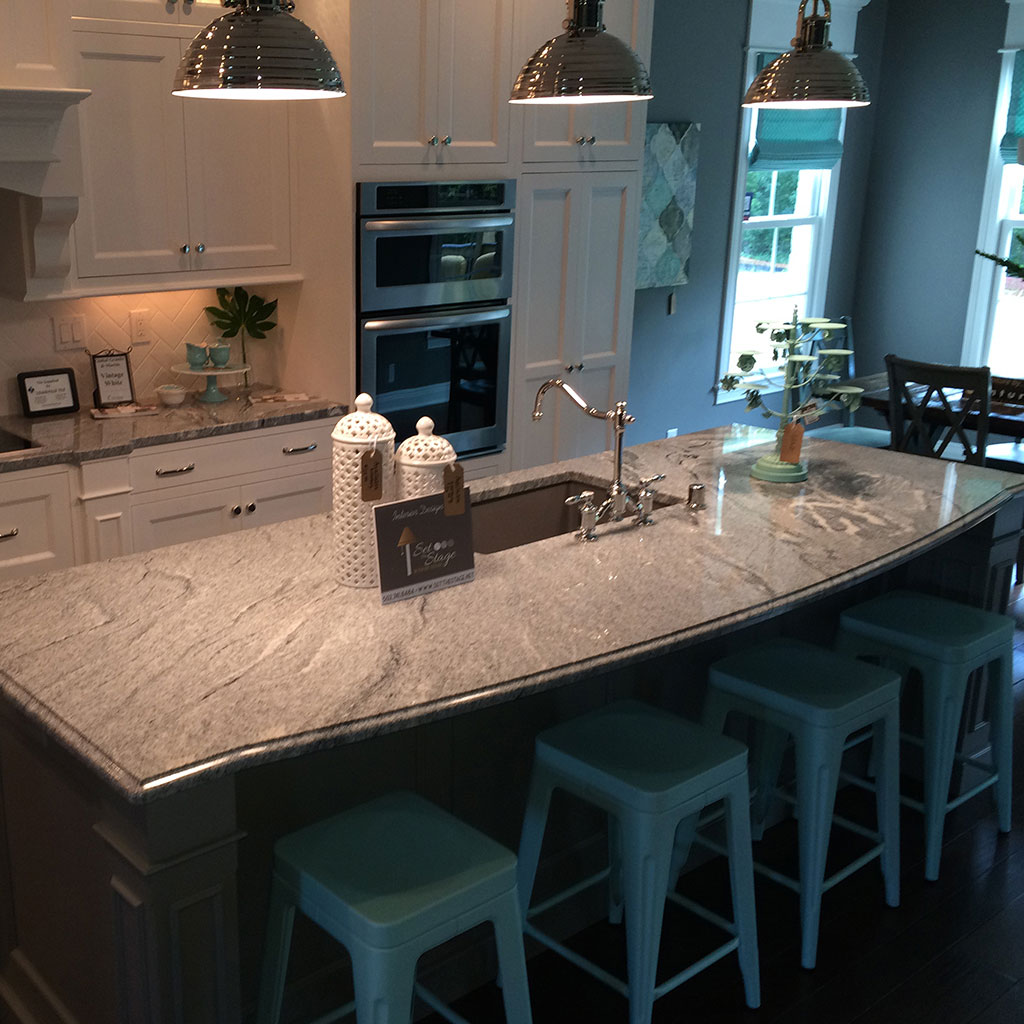 In conclusion, regardless of the color of granite you choose for your kitchen it is important to consider the size and design of your kitchen and the color of your cabinet. This would give you a clear idea of what color of granite to deploy to make your kitchen just the way you want it.
NEED GRANITE KITCHEN COUNTERTOPS? CLICK HERE TO CHECK OUR GRANITE COLORS.
For further information please contact us.